Rua da Glória, 746 - Liberdade
São Paulo - SP - Phone: (11) 3209-0134
Vallet service
Mon - 6pm to 2am
Tue/Thu - 11:30am to 3:30pm / 6pm to 2am
Fri - 11:30am to 3:30pm / 6pm to 3:30am
Sat - 11:30am to 3:30am
Sun - 11:30am to 1:00pm
Portuguese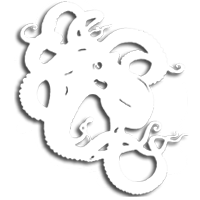 Copyright©2005 Restaurante Takô
BE WELCOME!
If there is a way to express all affection and respect we have for each of you, friends who seat at our tables to taste our delicious dishes, this way is named "Tako".
Tako means octopus in Japanese. Here our eight tentacles turn into arms in our kitchen service and sushibar.
So, we can hold you, doing what we do best; preparing delicious and tasteful recipes for your taste.
Welcome to our place and feel the taste of our embrace!
Tako is located in one of the most tradicional spots in Liberdade. The Japanese neighbourhood in São Paulo.
Reservations are recommended.
Vallet service.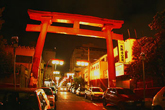 In a typical decoration atmosphere you can choose to eat at the tables, the balcony or the "open tatames" on the ground floor.
On the first floor there are two "closed tatames" (reserved place) available for 30 people that might be booked in advanced.
Image Gallery
YOUR BIRTHDAY AT TAKO
Tako has a reserved area, available for 30 people, ideal to celebrate your party and taste our delicious dishes.
Make your reservation.